Our proprietary dashboard,
TRANSACT

, is the digital network solution your ATM business needs.
We've taken preliminary steps in designing and developing a sophisticated dashboard to ensure you experience the most intuitive user interface… and we're proud of it.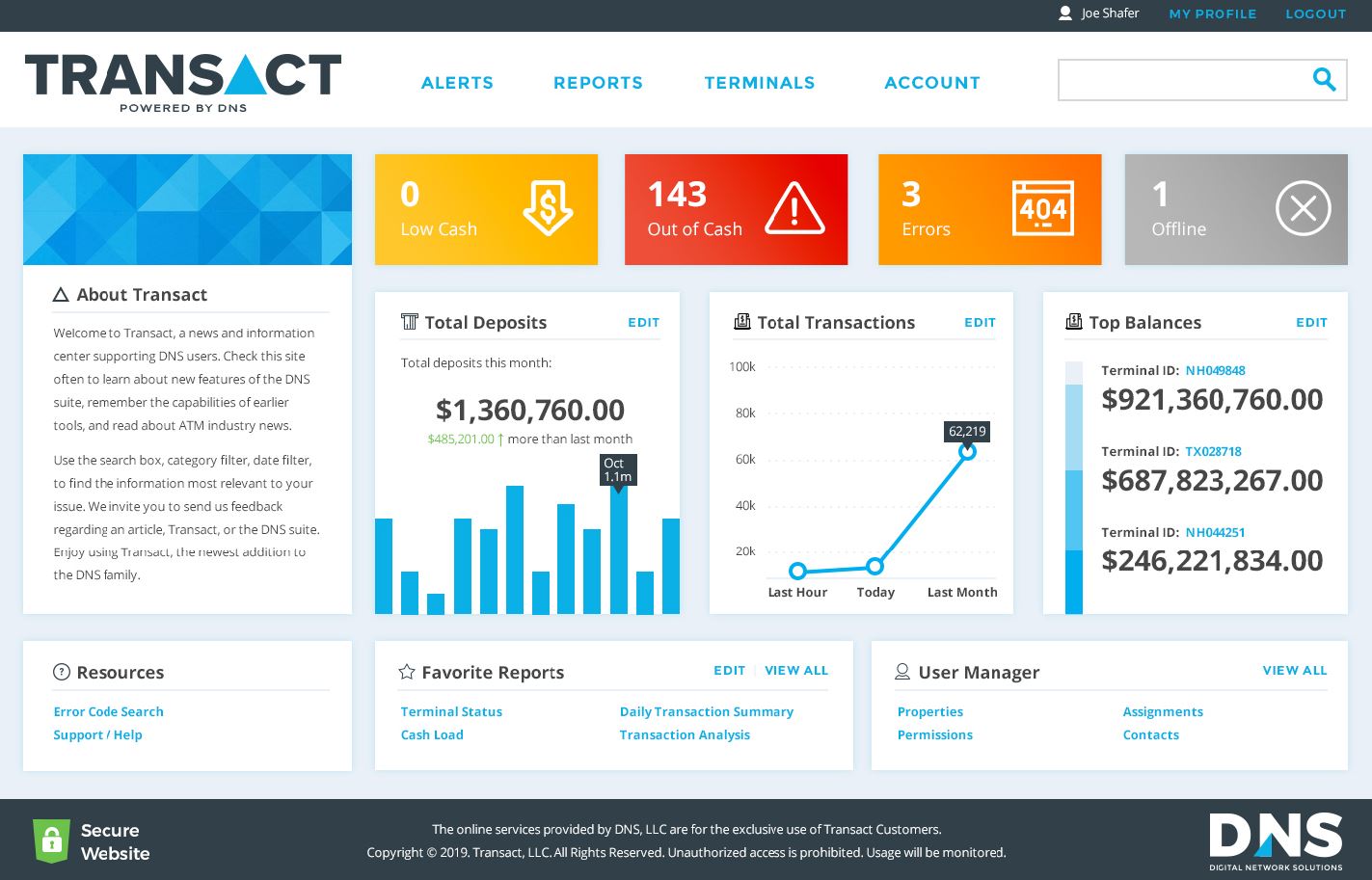 Our goal is to deliver the best-in-class integrated dashboard that offers you exactly what you need to manage and scale your ATM business successfully.
TRANSACT is truly the best combination of usability and functionality.
Reach out to one of our Digital Network Solutions experts for an exclusive preview of our dashboard.
What TRANSACT offers you:
Fully integrated terminal management system
dynamic currency conversion
realtime & accurate metrics on the status of your atms
accessible from any device